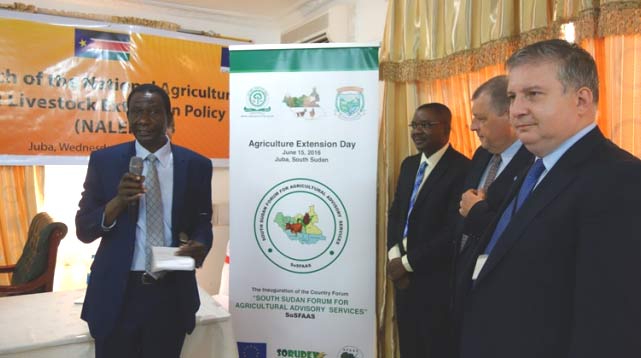 The inauguration of the South Sudan Forum for Agricultural Advisory Service (SoSFAAS) was done during the Extension Day held on the 15th of June 2016 in Juba.
Honorable James Janka Duku, the Minister of Livestock and Fisheries along with the Ambassador of the European Union Delegation to South Sudan and the FAO Country Representative supported by top ministry officials from Ministry of Agriculture and Food security, Ministry of Foreign Affairs also took part in the inauguration activity.
The EU and FAO along with the ministries pledged their support to SoSFAAS. The official launch of SoSFAAS is planned to take place soon.