Written by Bella Bashir
Kampala-Uganda: The African Forum for Agricultural Advisory Services (AFAAS), in partnership with Ag-Connectors through its Country Chapters in Uganda and Kenya, is spearheading a transformative initiative on Digital connectors for Farming Communities project (DC4FC) in districts of Luweero and Bugiri districts in Uganda, as well as Muranga County in Kenya. The project is supported by the European Union via the OACPS Research & Innovation Programme. The primary objective of this project is to elevate agricultural productivity and enhance the well-being of farming communities by promoting the socio-economic inclusion of rural women and youth through their active participation in agricultural extension and advisory services (AEAS). A key facet of this project involved the identification and support of young agripreneur who were equipped to offer AEAS as a sustainable business venture. These youths were provided with comprehensive training, coaching, and mentorship programs by the project to enable them to establish viable agricultural advisory service enterprises aimed at benefiting select farming communities within the project areas.
In the framework of regular project monitoring activities, AFAAS, through its Uganda Country Chapter, recently hosted a delegation comprising members from the Forum for Agricultural Research in Africa (FARA), the Eastern Africa Farmers Federation (EAFF), the Association for Strengthening Agricultural Research in Eastern and Central Africa (ASARECA), and the OACPS Research & Innovation Programme. The purpose of their visit was to gain insights into how increased access to extension and advisory services through digital platforms has positively impacted farming practices and livelihoods.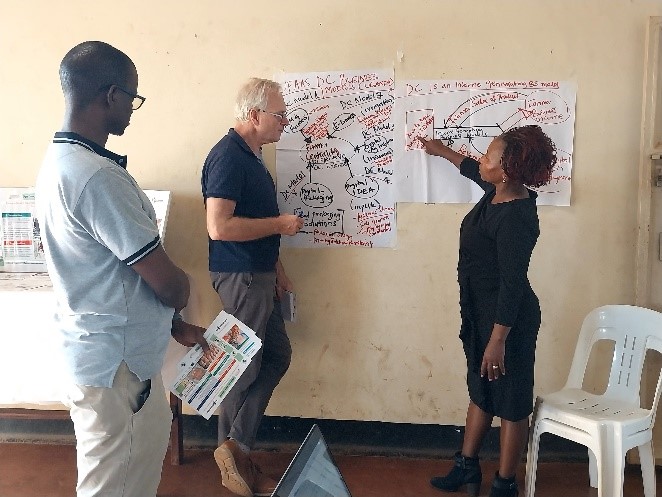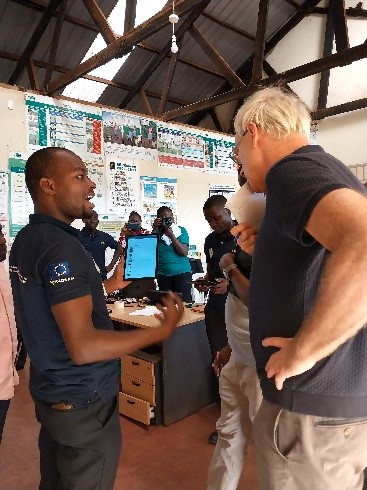 During this visit, the delegation had the opportunity to acquaint themselves with the diverse business models employed by these young digital connectors to extend AEAS to remote areas, harnessing the power of technology. These connectors elaborated on the utilization of digital platforms for various purposes, such as the aggregation and marketing of agricultural produce (including rabbit and poultry meat), distribution of agro-inputs (such as irrigation equipment, tractor services, seeds, and fertilizers), provision of financial services through e-money, and the supply of packaging materials, among other vital service
Subsequently, the delegation visited the Innovation Platform ZAABTA (Zirobwe Agaliawamu Agri-business Training Association), where they gained profound insights into how this platform has forged synergies and strategic partnerships with the AIRTEA-DC4FC project through its digital connectors. The overarching aim here is to render agriculture more enticing and profitable by augmenting productivity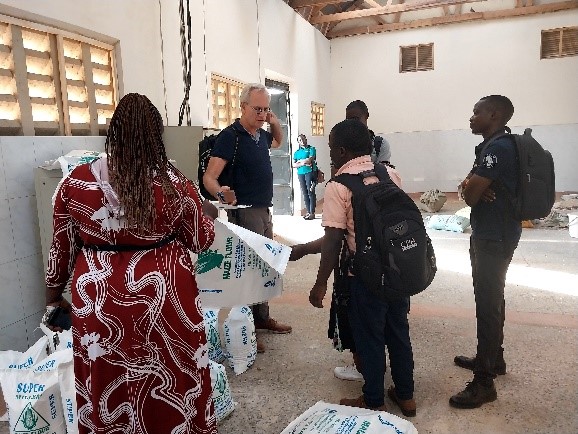 In summary, the DC4FC project, driven by AFAAS, Ag-Connectors, and their partners, is making remarkable strides in leveraging digital technologies to revolutionize agriculture in Uganda and Kenya. This initiative not only bolsters agricultural productivity but also empowers rural communities, particularly women and youth, by providing them with essential agricultural guidance and services, ultimately fostering sustainable development and improved well-being in these regions
Further adding to their wealth of knowledge, the delegation paid a visit to the farm of Mzee Jasper Kisuze Kizza, an esteemed member of ZAABTA in Zirobwe. Here, they delved deeper into how increased access to extension and advisory services through digital platforms has substantially enhanced Mr. Kizza's farming practices and overall livelihood.A