The Agro-ecological Technical Center of the South (CTAS) has developed agro-ecological regions in Southern Madagascar to promote sustainable food production in semi-arid areas.
An agro-ecological block is a physical and biological development block (in a single piece), with an initial minimum area of 10 hectares used for r nutritional, productive and environmental purposes. An agro-ecological block is rich in biodiversity, ranging from crawling plants to large trees, and other associated plants and is meant, to create an "oasis" effect protecting against wind and rain erosion.
The block is composed of contiguous plots owned by (volunteer) households, from one or several fokontany (villages or hamlets)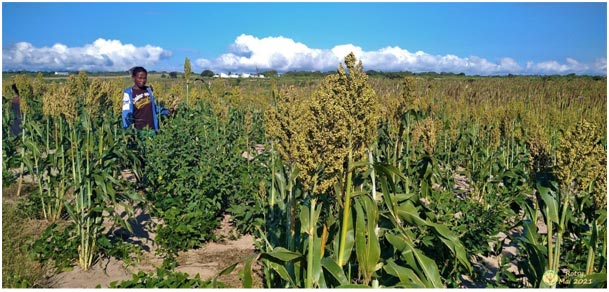 The concept of agro-ecological block comes from the observation that a number of associated practices have greater impact when they are implemented on a large scale, in particular soil protection techniques (against erosion like wind and rain) and soil quality restoration. The actions implemented ensure sustainable agriculture,  substantial and diversified food resources in fragile areas and slow down rural exodus by allowing populations to live and work in a restored and protected environment.
Cultivated plots increase fertility and recovery of degraded land) enabling the settlement of rural population in productive areas, thereby  reducing human pressure on protected areas. This concept was first implemented byCTAS and GRET in 2014 in the South of Madagascar.
Currently, CTAS is leading the development of 9,700ha of agro-ecological blocks, of which 2,380ha have already been sown for 5,570 households.
Many partners are actually joining force with CTAS in the dissemination of the agroecological techniques in the South of Madagascar.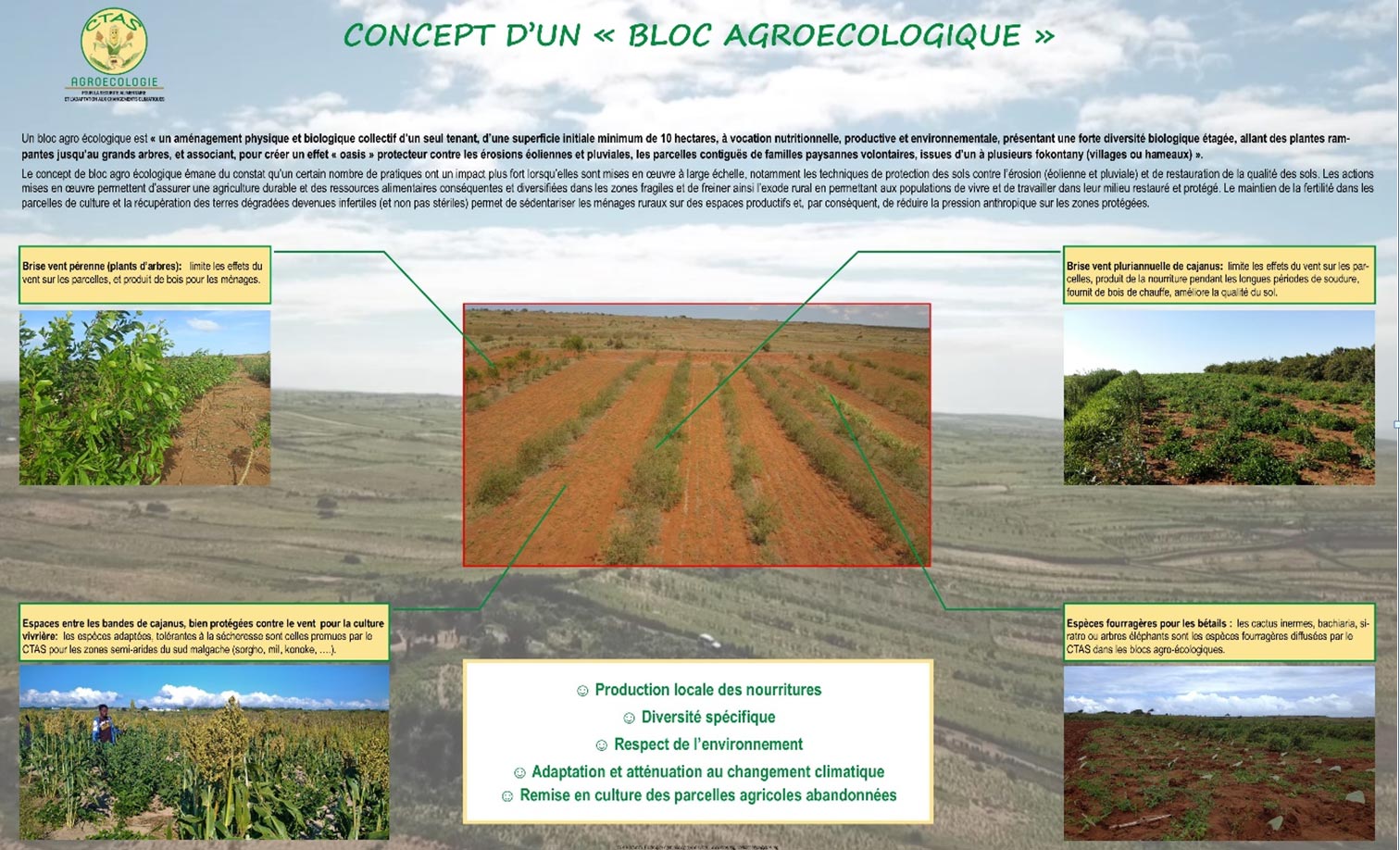 Contact :
CTAS (Centre Technique Agro-écologique du Sud)
Web site: www.ctas.mg
Youtube : Centre Technique Agro-écologique du Sud CTAS (https://www.youtube.com/channel/UCzjRQBj1DEkFJXZbm7SGZJQ)
Facebook : CTAS Centre Technique Agro-écologique du Sud (https://web.facebook.com/CTAScentretechniqueagroecologiquedusud)