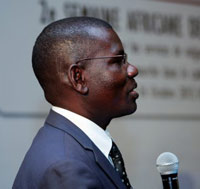 Facilitating advancement of AEAS is one of the Pillars of AFAAS, with one of the key objectives being leveraging partnerships and projects for advancement of AEAS. Based on this, AFAAS has proactively engaged with several partners, a result of which a number of collaborative projects, key among which are stated below, have been approved and being implemented.
The Last Mile Programme
AFAAS is part of the consortium under GFRAS implementing an IFAD 3 million USD 5 year program "Delivering Extension Services to the Last-Mile: Improving smallholders' access to innovation and pluralistic, demand-driven extension services".
The objectives of the program are:
(i) mobilise/organise and build the technical/human capacity public/private AEAS service providers to provide effective, innovative services, with links to research services for smallholder farmers; and
(ii) to generate and contribute knowledge to promote scaling-up of climate resilient good practices towards improving AEAS last-mile linkages.
The CAADP XP4 Project
In partnership with FARA, ASARECA, CARDESSA and CORAF, AFAAS is implementing a 30 million Euros EU funded, 4 years project "Towards climate-relevant Agricultural and Knowledge Innovation Systems" support the international governance for agricultural research and innovation.
Its objective is to enable agricultural research and innovation, including extension services, to contribute effectively to food and nutrition security; economic development and climate mitigation in Africa.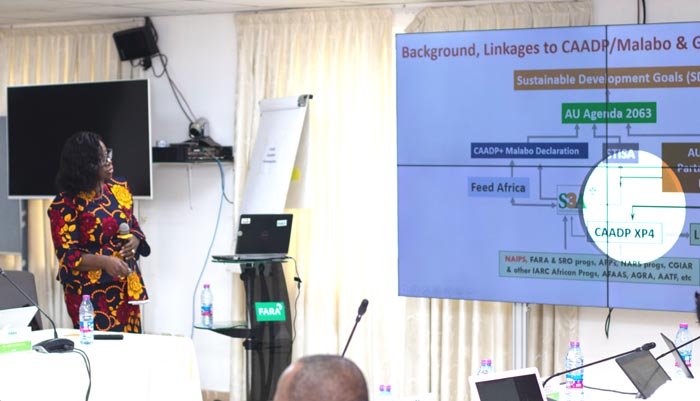 While, specific objectives are to
(i) strengthen the operational capacity of AFAAS and its sub regional partner organizations;
(ii) improve collaboration within and among the national, sub regional and continental agriculture research and extension organizations;
(iii) promote policy enhancement in agricultural research and innovation;
(iv) create climate-relevant innovations;
(v) promote investments and market linkages; and
(vi) enhance knowledge generation and dissemination in support of decision making, advocacy and innovation sharing.
Field School Hub
Together with the FAO, AFAAS is currently hosting the Easten Africa Field School Hub. The major aim of the Hub is the institutionalization of FS in the region, in order to, more effectively, enhance knowledge flow and sharing of information across actors as well as to provide key strategic direction and guidance for upholding standards and quality of the approach. The role of the hub is to support the scaling-up and champion institutionalization of the FS methodology, policy dialogue and advocacy and the enhanced quality of the FS learning process at regional and country levels. Among other priorities are to spearhead knowledge sharing and dissemination among member countries, accredit and validate trainers, partnerships, mobilize resources and monitor and evaluate FS activities. The hub is actively collaborating with network members in eleven countries: Burundi, Djibouti, Eritrea, Ethiopia, Kenya, Rwanda, Somalia, South Sudan, Sudan, Tanzania and Uganda.