Written by Aubed Kang'ombeZulu MaFAAS CIKM.
Malawi Forum for Agricultural Advisory services recently conducted an annual farming and extension conference. The event was organized alongside the Last mile project IFAD mission which was attended by AFAAS and its CFs, GFRAS and its regional representatives. Over 50 member organizations of MaFAAS showcased different innovations being implemented and farmers also took opportunity to showcase their produce for marketing opportunities.
The theme for the conference was "Harnessing Farmer and stakeholder Innovation, and Extension Governance for Malawi Agricultural Revolution" there were several presentations and speeches at the event all these were towards promoting quality extension service delivery. The principal secretary responsible for Irrigation services, Engineer Geoffrey Mamba in his opening remarks, explained the value of extension in promoting sustainable agricultural development and why stakeholders should collaborate in promoting demand driven extension services.
AFAAS Executive director also outlined that extension was sidelined and now issues of extension and the effects of being sidelined has affected production and also rural livelihood, it is an opportunity for stakeholders to influence policy through advocating with one voice.
The Director of IFAD also explained the importance of extension and the areas that needs attention like youth employment, digitalization and also private sector involvement in advisory services.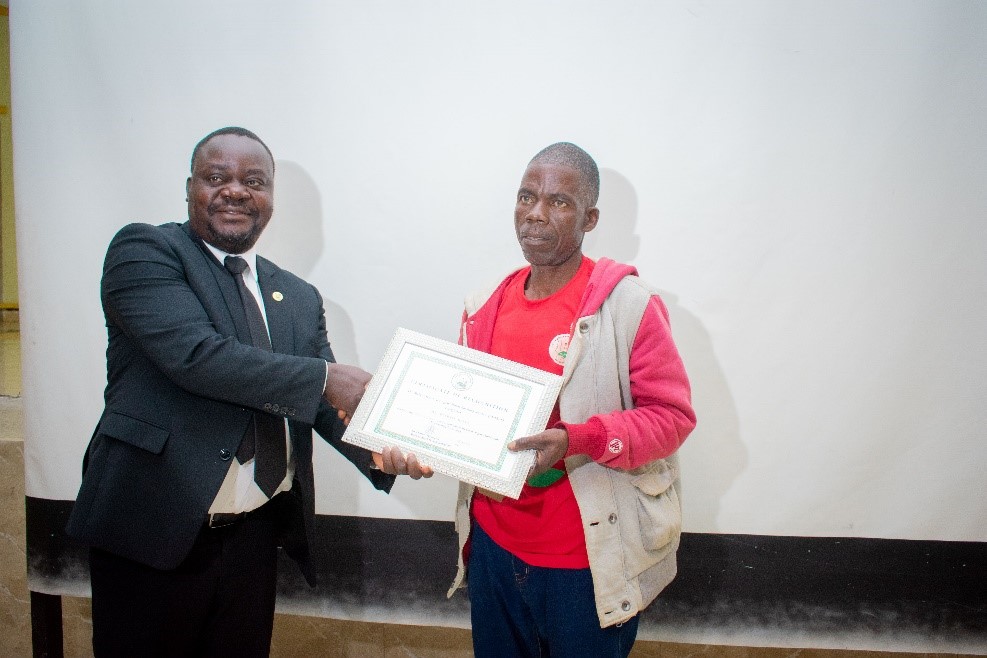 MaFAAS honored Mr Biniwel Mbeya a certificate of recognition for coming up with Mbeya fertilizer innovation which has been widely accepted in Malawi and many farming communities. Mbeya fertilizer is considered to be a low cost of production and also soil nutrition enhancing technology, whereby a small amount of inorganic fertilizer(10kg) is mixed with organic manure making materials like ash, maize bran and animal dungs of high nutrient content, water is added and kept in a plating bag for 21 days. The fertilizer improves soil nutrition and also helps the soil to keep moisture and the fertilizer applied remains in the soil for a long period.
Other stakeholders also showcased their products by bringing farmers working with them in various communities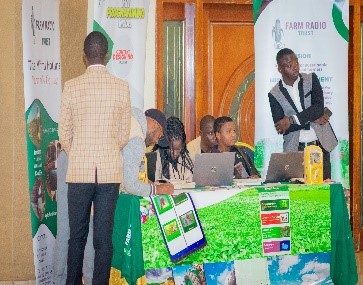 IFAD mission is also one of the event which ran parallel to the farming and extension conference this was attended by the team form IFAD head office, GFRAS and other regions and AFAAS and two CFs implementing the last mile project being Kenya and Cameroon.
MaFAAS conferences have always been events where stakeholders network and find stakeholders to collaborate with hence strengthening pluralistic demand driven extension services delivery. The events also provide an opportunity for stakeholder experience sharing and learning of late there is an increase in the number of stakeholders participating in the farming and extension conferences.
Written by Aubed Kang'ombeZulu MaFAAS CIKM.