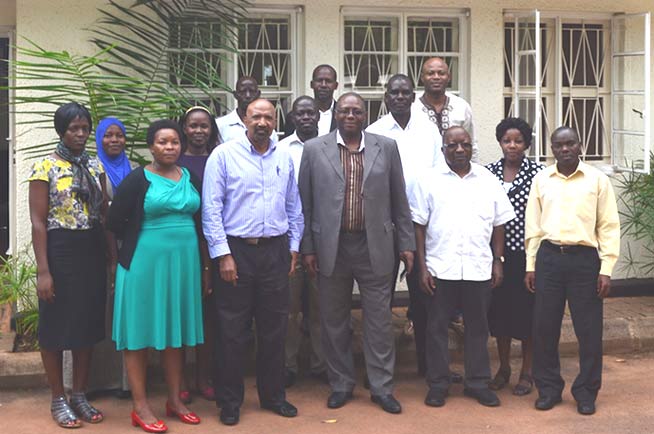 On December 10, 2015, Dr. Silim Nahdy, the AFAAS Executive Director and his staff warmly received Dr Yemi, FARA Executive Director at AFAAS Secretariat. The courtesy call was an occasion for the two Executive Directors to review and consolidate the partnership between the two continental organisations on Agricultural Research and Advisory Services. AFAAS and FARA are very committed in implementing the MoU signed in June 2015 which is a framework for stronger collaboration for the next 5 years in order to achieve their respective goals.
"If African continent has to rise above poverty we have to work, pull and deliver together", said Dr Yemi.
In addition, Dr Silim Nahdy reaffirmed the active participation of AFAAS in the Science Agenda for Agriculture in Africa (S3A) to lead Extension and Innovation pillars.
AFAAS and FARA have agreed to joint efforts in improving Agricultural Research and Advisory Services for African people well-being.