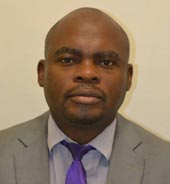 Africa must produce food strategically and buy food smartly if food and nutrition security is to be attained and sustained in the unfolding Covid-19 pandemic. Agricultural extension and advisory service (AEAS) is desperately needed to broker the movement of timely information to Africa's producers and consumers in order to enable resilience in food systems under widespread lockdowns and economic slowdowns.
All three food systems recognized by the Committee on World Food Security (CFS) are affected by production, processing, storage, transportation and marketing factors in this pandemic.
In traditional food systems, where consumers rely on minimally processed seasonal foods, collected or produced for self-consumption or sold mainly through informal markets, people cannot easily produce enough food groups to meet their diverse dietary requirements owing to failure to access inputs, pesticides and other chemicals.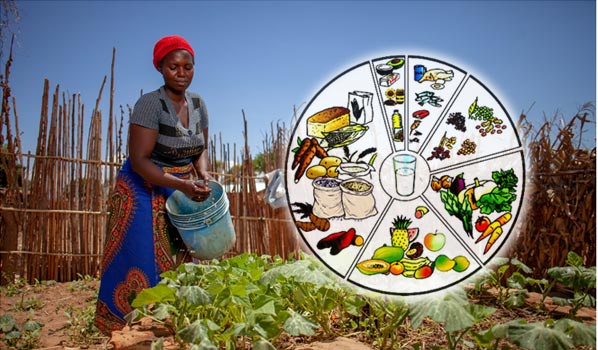 In mixed food systems, where consumers rely on both self-produced or purchased, processed and unprocessed food, people fail to produce and purchase food owing to either unavailability or expensiveness of the food and production inputs.
In modern food systems, where consumers rely on purchased, processed, and unprocessed food, empty food shelves in the supermarkets mean that gradually the people's refridgelators may not be replenished.
AEAS should, in these circumstances, use modern minimal-contact extension methods to reach out to farmers and consumers of all categories. Producers should shift their food production systems to meet new market demands since consumers are engaged in food stock-piling. Innovative processing and storage mechanisms should be utilized such that even if buyers do not buy the produce at once, the food should not perish. Backyard/kitchen gardening should be widely practiced so that fresh food should be available atleast at household level. Food budgeting should be encouraged. Consumers should identify and purchase diverse food stuffs that may have longer shelf life, such as dried vegetables, fruits, meat on top of grain cereals and legumes. Food safety should be emphasized since food stock-piling may result in consumption of expired and even poisonous food. AEAS should use the internet, social media, radio, television, mobile vans and other means to disseminate posters, leaflets, audio messages, video messages, pictures and other materials with rich information on how to produce, store, process and consume various cereals, legumes, vegetables, fruits, livestock, and fish using best fit technologies.
As AEAS providers disseminate agriculture related information, remember to include any other relevant information on Covid-19 prevention and management using up-to-date guidelines provided by each country.
Lessons on how AEAS providers have engaged farmers and consumers should be documented and shared as much as possible so that best practices should be spread across Africa and beyond. Country forums for AEAS have a role to catalyze AEAS stakeholders to provide the much needed service to the continent in this situation!