GFRAS-YPARD Competition "Coping with COVID-19: Stories from the Field"
This story won the 1st Place in the Youth Category in Cameroon
By Mkong Cynthia Jeh
The employment, food supply and economic impact of small-scale fisheries and aquaculture have been appraised, with confirmation that they contribute very strongly to rural and urban food supply, employment, trade, and export potential of Cameroon, like most African economies (Béné et al., 2016).  The unprecedented and sudden impacts of COVID-19 have caused significant economic disruptions in Cameroon, including within the fisheries and aquaculture sector which has been particularly hard-hit by market disruptions.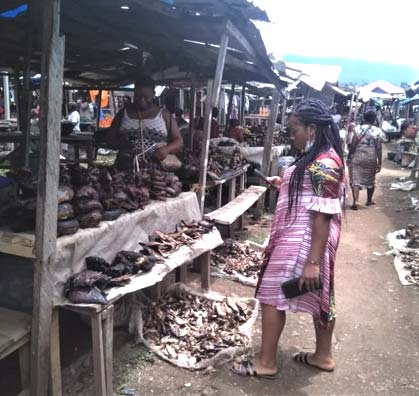 Whether the cause is direct (due to sickness) or indirect (as a result of restricted activity or travel bans), profitability of individual fisheries and aquaculture businesses have and will continue to dwindle as long as the COVID-19 pandemic is not eradicated, with its related prevention and/or containing measures still in place.
The sanitation and lockdown measures instituted by the government of Cameroon to contain the COVID-19 pandemic, have made fishing difficult and caused a reduction or total hault in fishing activities nationwide. Limited supplies of baits and gears because suppliers are closed or unable to provide inputs on credit have further constrained fishing activities.