Agricultural innovation is a continuous process of improving productivity through better management of natural resources. In a context where the costs of fertilizers and pesticides have exploded on the market, the so-called conventional agriculture and dependent on these chemical inputs has become almost impossible to achieve for farmers who, for the most part, do not have the necessary financial means. The National Institute of Statistics (INS) reveals that the decline in food crop farming activity in 2022 is linked to the Russo-Ukrainian conflict because 43 % of the market share of agricultural inputs in Cameroon is held by Russia. This state of affairs is pushing producers to reflect and actively seek solutions in their environment. Thus, traditional processes are resurfacing but require technical support from professional agricultural advisors to be effectively implemented.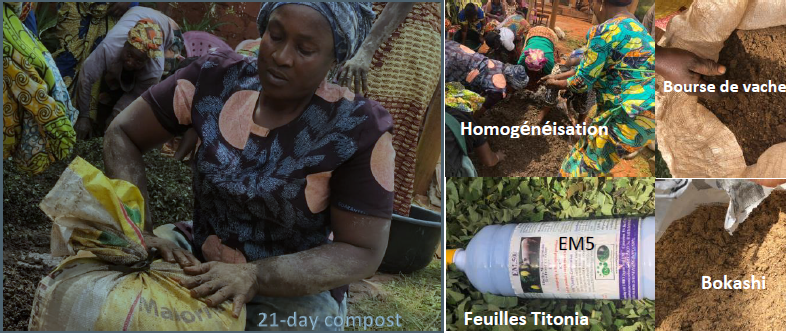 The Cameroon Forum for Agricultural Advisory Services (CAMFAAS) and its local partner REA-Cameroun present here an innovative tontine system that corresponds to the needs of farmers. The << tontine >> is a system of pooling financial, material or human resources of a group during regular meetings, and in which each member is a beneficiary according to a well-defined schedule. Once a week, the women of the Common Initiative Group from Koupa-Kagnam, in the Koutaba district, meet at a member's home to make 130 kg of fertilizer. This is an organic fertilizer made from a clever mixture of Titonia diversifolia leaves, ash, animal waste such as chicken droppings or cow purse, bokashi (well-fermented organic matter) and a micro-organic inoculum ready for use 21 days after mixing. The work in this group is structured in such a way that the younger and physically stronger women take care of the most energy-consuming tasks such as harvesting the raw material (Titonia diversifolia, cow bursa, etc.) or stirring the mixture until a homogeneous product is obtained, while the older women sharpen their agility for less energy-consuming tasks such as leaf cutting and management.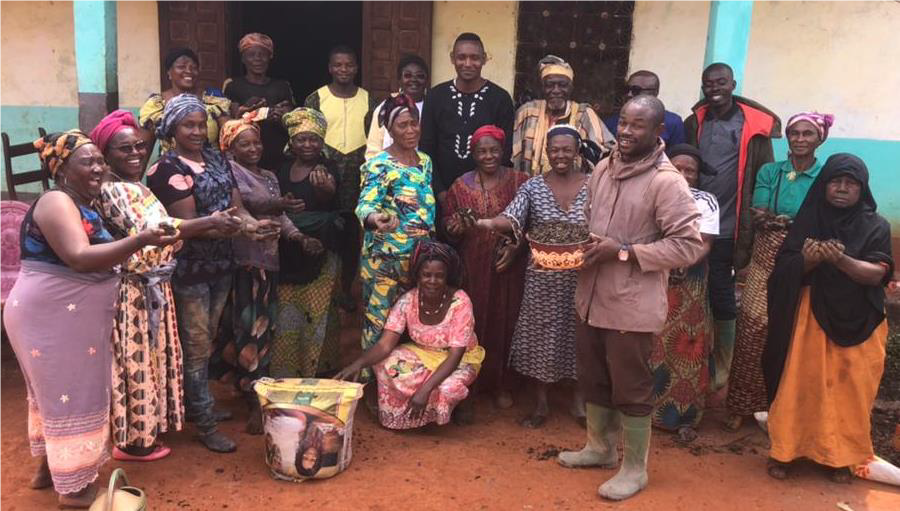 These women use these fertilizers to significantly improve their production of vegetables (Ndjapche in the Bamoun language) which, when cooked with corn couscous, are the main dish of the entire Noun department. They can now boast not only of increased yields of their various crops, but also of improved quality of products from their organic plots. Still far from being able to satisfy market demand for the Ndjapche product alone, it is clear that they are engaged in a real dynamic of sustainable development. These results highlight the indispensable nature of professional agricultural extension and advisory services in the development process of our communities.
Below is the video training on organic fertilizers translated into one of the local languages to reach the last mile 

Bebel Nguepi, MSc.
CAMFAAS CIKM