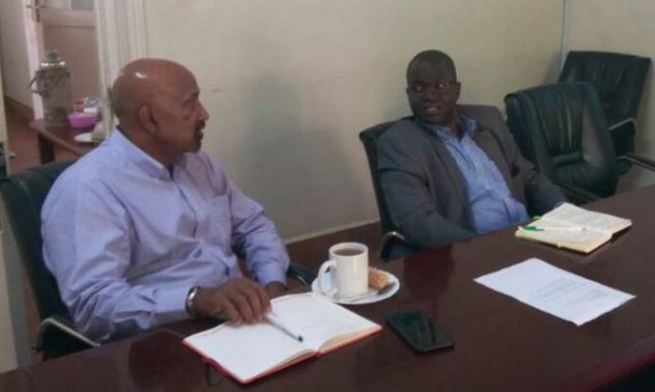 Friday, 2nd June 2017, Dr Nelson Ojijo, the newly appointed Access Agriculture Executive Secretary paid a courtesy visit to AFAAS Secretariat in Kampala. Dr Ojijo was received by AFAAS staff led by Dr Silim Nahdy, the Executive Director. The main objective of this visit was to reinvigorate the partnership between AFAAS and Access Agriculture. In this partnership, Access Agriculture is bringing its experience in producing and promoting farmer to farmer interactive videos while AFAAS is availing its continental network to reach as many as possible a huge number of farmers across Africa.
Among the areas of collaboration the two organisations agreed to work on:
– Mainstreaming video in extension and Advisory Services at Country Fora level;
– Reviewing the bilateral MoU;
– Developing Joint project proposals.