Abuja-Nigeria: The Minister of Agriculture and Rural Development, Dr. Mohammad Abubakar has called for all African countries to embrace climate smart agriculture if they want to see an Africa where food insecurity, malnutrition, and poverty will be reduced and Farmers livelihoods improved.
Dr. Abubakar stated this at the Regional Policy Dialogue on Integration of Climate Smart Agriculture, Cross Border Trade and Markets, and Foresight in the Agricultural Extension &Advisory Services (AEAS) Policy; and launching of the 6th Africa-wide Agricultural Extension Week 2023 (AAEW2023) that was held in Abuja Nigeria from 1st to 4th November 2022.
The main objective of the dialogue was to review national Agricultural Extension Advisory Service policies and forward key recommendations for integration of CSA, Cross boarder trade and foresight.
Dr. Abubakar in his opening remarks said that the required growth in agriculture can only be achieved through an efficient and effective agricultural advisory system that integrates Climate Smart Agricultural (CSA) technologies and practices.
The dialogue which brought together stakeholders , including directors of extension from across 11 African countries was organized by AFAAS in collaboration with the Federal Ministry of Agriculture and Rural Development and the Nigerian Forum for Agricultural Advisory Services (NIFAAS) with financial support from the European Union and the International Fund for Agricultural Development (IFAD).
According to Dr. Abubakar, although Nigeria has been recording increases in agricultural production, the country is experiencing serious challenges with regards to meeting its food security needs in the face of climate change.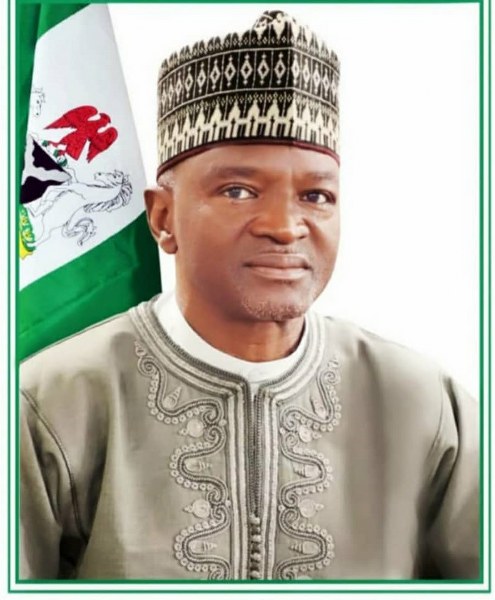 ''These notwithstanding, the current administration of President Muhammadu Buhari has continued to demonstrate to all that agriculture is key to diversifying the economy. Several policies have been put in place to modernize the sector and promote agricultural productivity in line with changing global food systems and supply chains. These include the National Agricultural Technology and Innovation Policy (NATIP) and the 2021 Climate Change Act, which has a robust framework for mainstreaming climate actions in line with national development priorities"
He emphasized that there was no short cut to an effective agricultural extension and advisory services (AEAS) and pledged to assist and collaborate with public and private organization.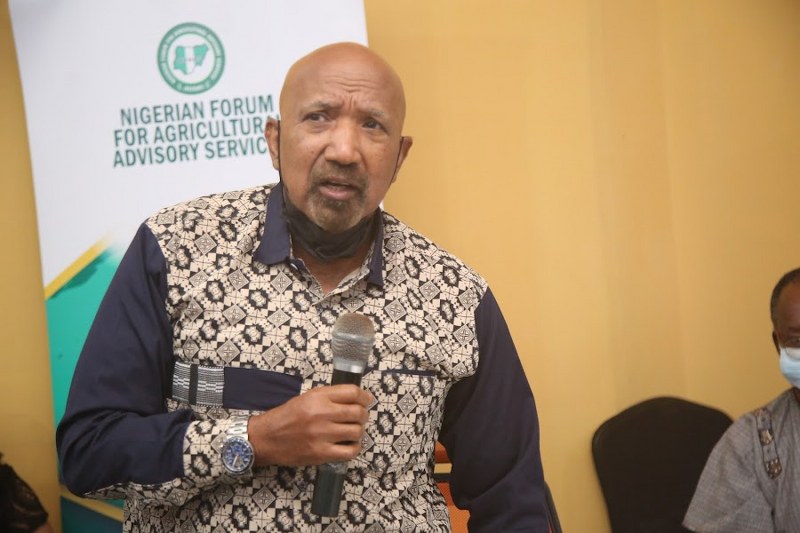 Dr. Silim Nahdy, the Executive Director, AFAAS, emphasized the need for innovative and resilient extension systems cannot be over emphasized. "With Africa's rising food insecurity concrete actions are urgently needed, to reverse the trends and work towards meeting the commitments under the Malabo Declaration and the Sustainable Development Goals. Extension and research are engines in changing this narrative. We need to rebrand agricultural extension so as to attract the youth into agriculture. " He said.
Mr. Amine Belhamissi, Technical Specialist AR4D IFAD, while giving his good will message noted that today's food crisis is not only the result of the war in Ukraine, COVID pandemic, or of climate change but primarily the result of long-standing weaknesses in the overall structure of food systems, hence a result of glaring inequalities that have left too many small-scale producers in abject poverty Yet, in their struggles, small farms tend to be very efficient and produce one third of our food on only 11 per cent of the agricultural land.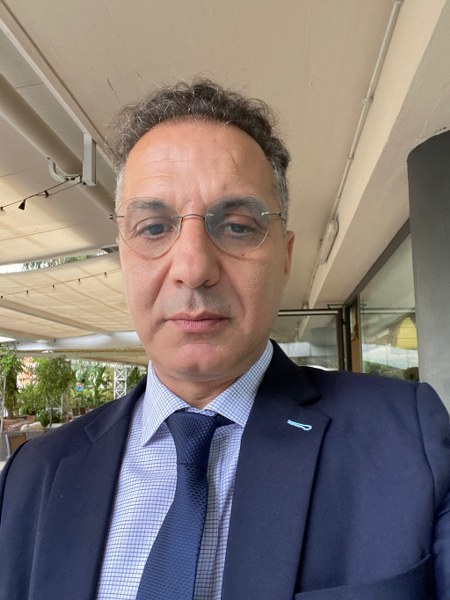 Mr. Amine emphasized that the EU initiative on the Development of Smart Innovation through Research inAgriculture (DeSIRA) and the CAADP Programme intends to boost the transformation of innovation in agriculture and food systems in partner countries and make them to be more resilient to climate change and better respond to development demands. Additionally, Policies and investments must foster entrepreneurship, create supportive conditions and promote inclusive access to opportunities.
Dr. Mel Oluoch, Strategic Partnership Director SAA, noted that its important to engage in foresight with regards to ensuring that extension policies that have been developed are rolled out and implemented.
Dr. Kwaku Antwi (PhD), Research, Policy and Investment Cluster lead at FARA said that the Extension and Advisory Services are still an important element within the array of market and non-market entities and agents that provide human capital – enhancing inputs as well as flows of information.
"Recognizing that AEAS policies are an integral part of National Agricultural Policies is very important and thus AEAS policies need to be grounded at National level in all African countries."
Furthermore, he said that the major problem of organizing Agricultural Extension and Advisory Services in developing countries has been the absence of a legal and policy framework Extension services.
"African economies are in the process of transformation with changing food patterns. Under these conditions, Extension needs to shift its focus towards increasing farm household incomes and improving rural livelihoods." He said
Notably, Professor Rufaro Madakadze, SPO AGRA, said that Extension Services play a role in raising awareness, Knowledge and skills on CSA to increase both adaptation and mitigation for risks, assist farmers to adopt technologies needed to be resilient. For regional trade, smaller holder farmers need to be included in the supply chains for trade as well as building capacity of extension systems on how to address new and emerging trends.
At the end of the dialogue, it was clear that Extension systems need to assist farmers in adopting technology needed for resilient Agriculture, Extension and Advisory services should integrate CSA and resilience issues into projects, Digitalization of knowledge to help curb the challenge of low ratio of extension workers to farmers, Collaborations, Establishment of Africa Foresight Academy and creation of the community of practice for AEAS foresight and thought leadership etc.
THE 6th AFRICA WIDE AGRICULTURAL EXTENSION WEEK 2023.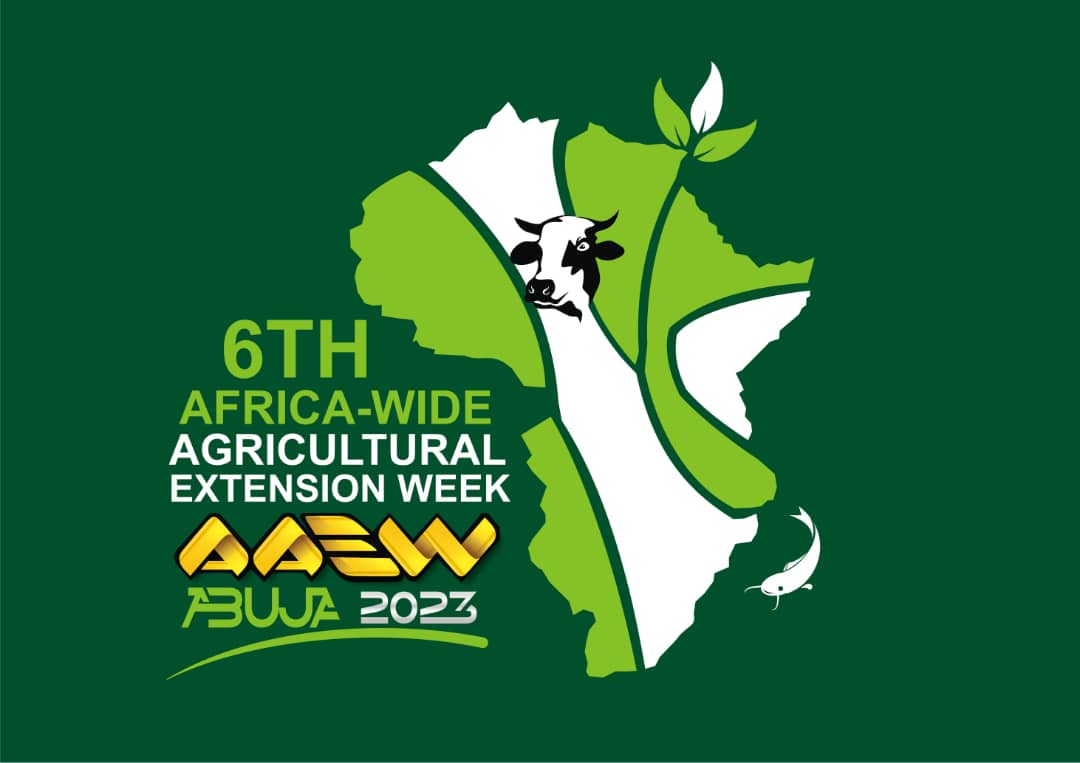 The 6th AAEW 2023, will be held in Abuja Nigeria 2023 in November and co-hosted by the Federal Ministry of Agriculture and Rural Development and the Nigerian Forum for Agricultural Advisory Services. The Extension week is a bi-annual flagship event of AFAAS that brings participants from across Africa and globally to deliberate on strategic issues in agricultural extension and advisory services (AEAS) in Africa.
Stay tuned for the upcoming updates on the 6th AAEW202